Eating outdoors may be one of the coolest things you can do in the summer! We think it's even better if you can do it at your own house.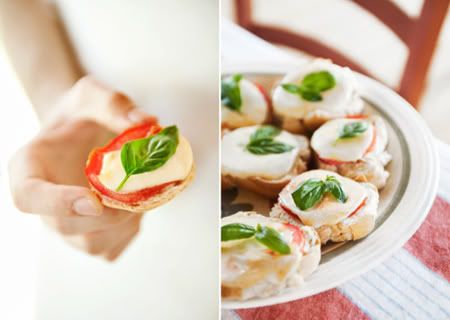 Recently our good friends Matteo and Giulia stopped by and we quickly decided to put together our lunch with some leftovers from the previous days: above, croutons with fresh tomatoes, mozzarella and basel leaves.
These are whole wheat spaghetti, topped with zucchini and mint patè and served with cherry tomatoes. On the other side our first part of the dessert: peaches poached in very very local Cabernet Sauvignon from our friend Marina.
Below, something you must try before you die: Baci ("kisses") from Il Gelatiere, a gourmet ice cream shop in Udine, our town. They are basically frozen ice cream cupcakes, coated in white chocolate (but actually tinted in different colors). A slice of heaven.